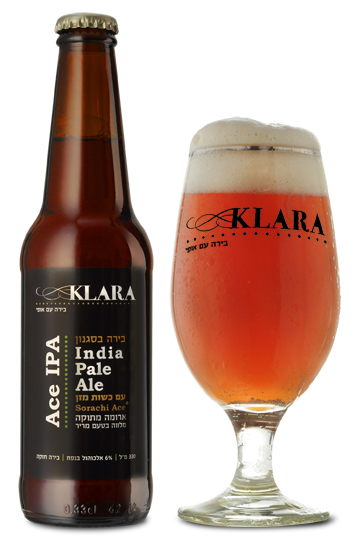 KLARA ACE IPA
KLARA "Ace India Pale Ale" is inspired by the English Ales brewed in the early 1800's for the troops in India. We use a rare and unique hop variety named "Sorachi Ace" which gives the beer a sweet fruity aroma accompanied with a bitter taste that reminds grapefruit. Won GOLD grading at "BIRA2011" competition. 6% ABV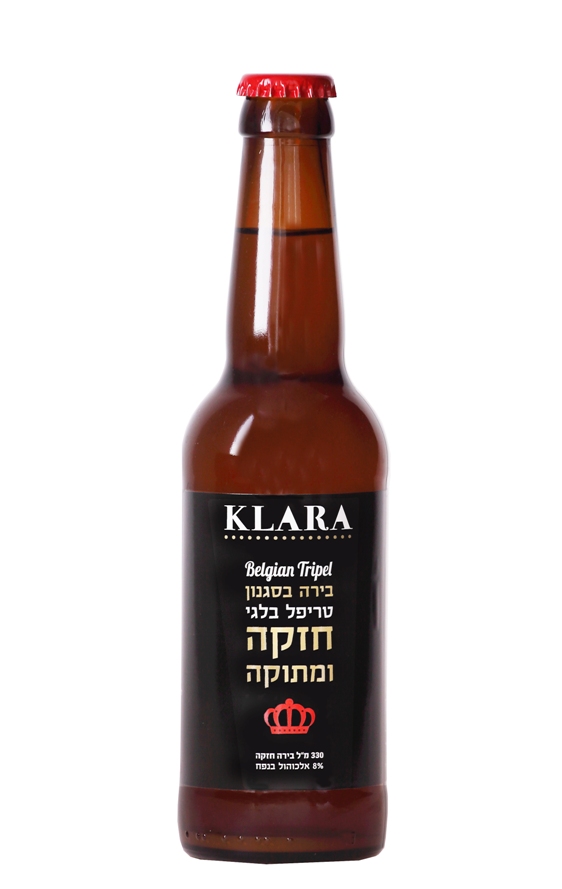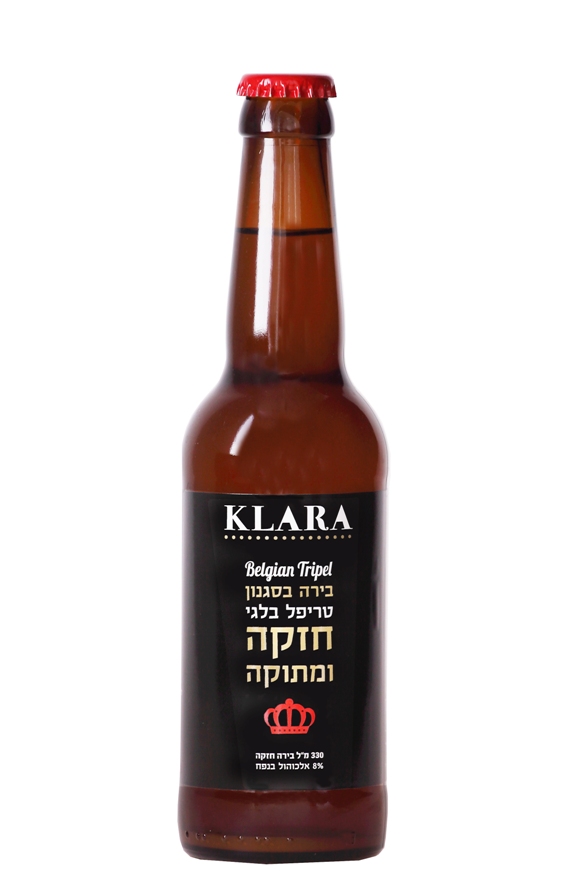 ​KLARA BELGIAN TRIPEL
Klara Belgian tripel is a sweet and fruity ale. Elegantly hides a high percentage of Alcohol – 8% ABV. It's Belgian yeasts gives the beer banana and raisins tastes, typical to the style.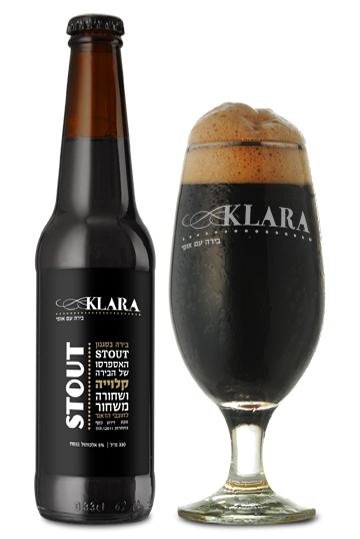 KLARA STOUT
Klara Stout is brewed with a blend of specially roasted malts which gives it a deep black color and luscious espresso flavor. Klara Stout won SILVER grading at "BIRA2011" competition. If you love stout – you must try it! 5% ABV
Where can you find KLARA beer?
Beer & Beyond, 159 Yigal Alon St., Tel-Aviv 074-7026800

Wine & Flavors, 4 Jabotinsky RD Ramat Gan 03-5756696

Biratenu, 6 Hillel St, Jerusalem 054-9010076

Brew-Shop, 32 Herzel St. Be'er Sheva 054-6738495

Biguns, 35 Hamoshav St, Pardes Hana Karkur 052-4377938